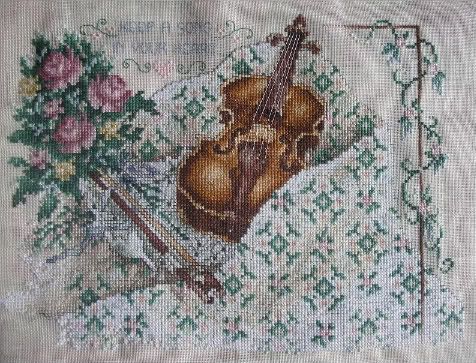 Last night, after much effort i have finished stitching this 'Musical Comfort' design. took me almost a year to finish it as i stitched on and off. even hubby was sarcastically commented how slow i stitched this project.
aaa. ok. next time ah. i'll stitched non-stop lah. no cooking (macam la slalu masak pon. he he). no washing aaaait. :P
have yet to frame the project. my pocket tgh gawat.
Design: Anchor InterMezzo 'Bathroom'
Fabric: 28ct evenweave
Thread: Anchor Stranded Cotton (25 colours)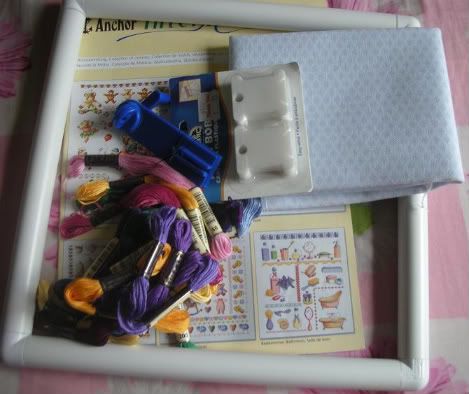 in the photo (clockwise): bobbins, Evenweave fabric, 'Bathroom' sampler chart, Anchor threads, bobbin winder, Q-snap