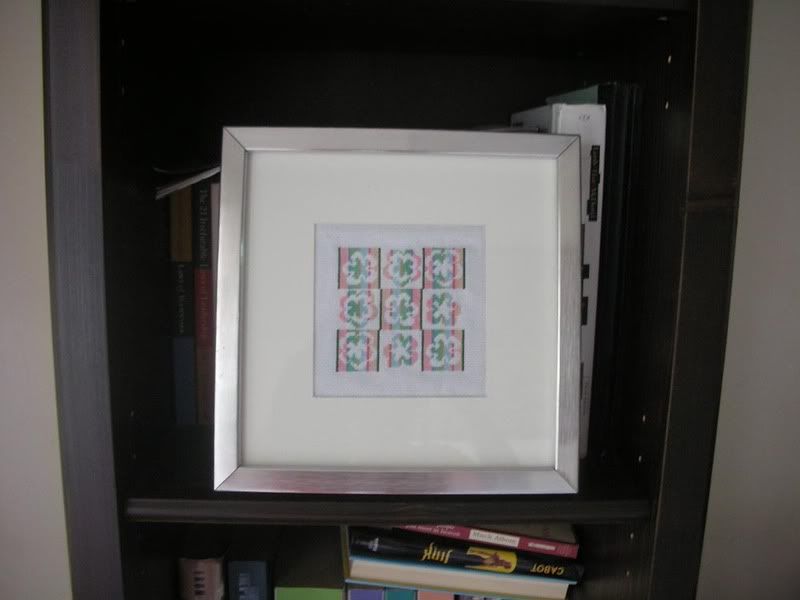 just finish stitching this small design. the technique is called 'Assisi' and the design came from
CrossStitcher issue 197.
I dont really follow the colour code. just mix n match the available thread in my collection.
the most expensive material here is the metallic frame (from IKEA).

Converstion last night:
Scenario: A grasshopper accidentally trapped itself in our living room.
Ayah:
'Kakak, tolong carikan belalang. nanti dia mati banyak pulak semut kat ruang tamu nih'
Kakak:
'Belalang tu apa?'
Ayah:
'isk.. pegi la ambik dictionary kakak tuh (picture dictionary)... haaa ni belalalang (while ponting at the picture'
Kakak:
'OooOoo. Grasshopper'
:P