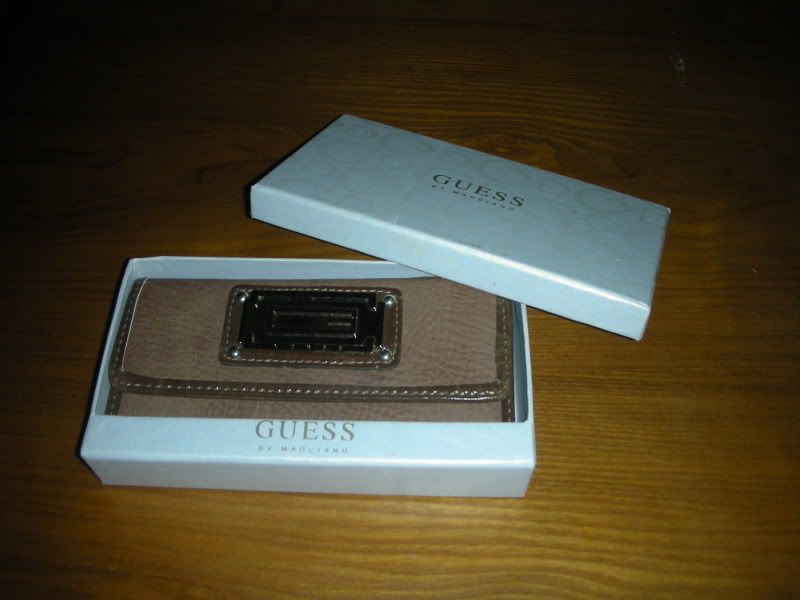 Pagi tadi...tanya cik abang... mano hadiah anniversary
pura2 tak tau... cik abang trus jawab...oiiiiiii... yg pinggan mangkuk baru beli tu apa dia?
heheheheheheh
tak salah kan buat2 tanya.
Pkl 9 ada seminar kat Gardens. habis seminar... singgah jap the Curve...gi bayar utang CC n simpan duit (sbelum habis dibelannjakan)
then.. saja la jalan2 kat Metrojaya. sebab nampak signage SALE dia tuh. huhuhu
handbag GUESS ada sale loooooor. BAHAYA! duit tgh banyak (baru masuk gaji..ehem)
TAPI
bla belek2.. tak berkenan dihati la pulak.
belek2 clutch pulak... huuuuuum... tak berkenan jugak part design simbol kat clutch tuh. buruk benar.
on de way nak gi bayar CC IKEA..
singgah kat kedai GUESS
kat situ pon tengah offer 40% off. tapi takde la dia gantung sign kata sale.
browse bag yg onsale...tak berkenan jugak!
TAPI
bag yg baru sampai smenggu tuh...sungguh lawa!....bertunang di hati dah.......
then tanya salesgirl.. clutch takdak sale ke?
ada kaaak...jawab eh
belek punya belek...
TERBELI la yg kat atas tu
huhuhuhuhuhu
beli hadiah utk diri sendiri
sempena anniversary
and
tunggakan gaji masuk smalam :D
nanti cik abang balik nak tunjuk
kot dia baik hati nak refund rega clutch tu :P
HAPPY ANNIVERSARY BANG!